Notifications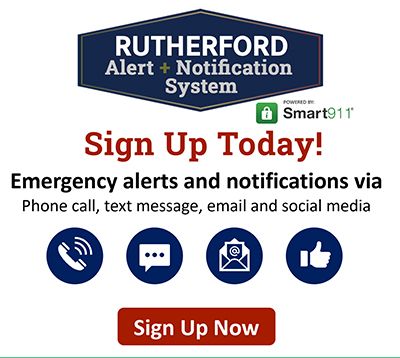 The Rutherford Alert and Notification System powered by Smart911 is the official emergency notification system used by the Borough of Rutherford to communicate with community residents during emergencies. Sign up now to receive alerts from Rutherford via text message, email, and/or voice message.
Add your address to receive geo-targeted alerts. Indicate what types of alerts you want to receive including Borough Events and Tax E-Minders. Indicate how you want to be notified by text, email, and/or voice message.
Sign up to receive emergency notifications here.
Need to update your emergency notification preferences? Click here to log in to your account.
Please see the FAQs page for more information. This service is provided by the Borough of Rutherford at no cost to the public; however, message and data rates may apply depending on your provider and phone services. Please refer to your mobile phone's service plan for more information.