Upcoming Events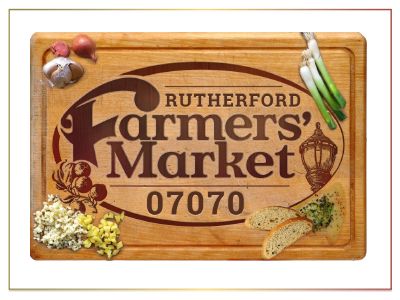 2022 Farmers' Market at the Williams Center Plaza
WILLIAMS CENTER PLAZA
Wednesdays 11:00 am - 4:00 pm
July 6th - 26th
Saturdays 8:00 am - 2:00 pm
July 9th - October 29th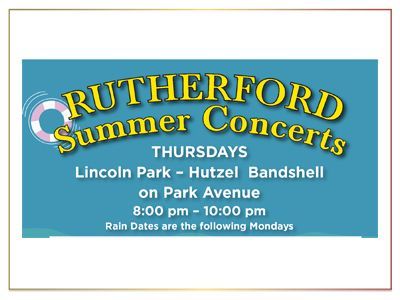 Summer Concert Series in Lincoln Park: Thursdays 8-10pm
JUNE 30TH THE UNBROTHERS
JULY 7TH RUTHERFORD COMMUNITY BAND
JULY 14TH KIMON & THE PROPHETS
JULY 21ST STRING THEORY & BIG HOUSE
JULY 28TH ONE HIT WONDERERS
AUG 4TH ANDRES NIES BAND
AUG 11TH ELVIS & ELTON TRIBUTE
AUG 18TH MUSHMOUTH
Rain Dates will be held on the following Monday, with the exception of the June 30th concert whose rain date is July 5th.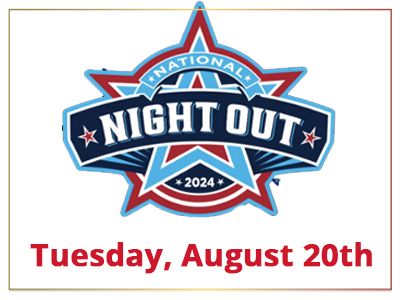 National Night Out - Tuesday, August 2nd
6-8pm - Lincoln Park
Presented by the Rutherford Police Department
National Night Out enhances the relationship between community members and law enforcement while bringing back a true sense of community. It will be a fun filled night for police and community members of all ages that will strengthen community camaraderie.
Follow us for updates @RutherfordPDNJ
Get to know your hometown heroes.Meet your community L.E.A.D. Instructors (Law Enforcement Against Drugs)
STUFF the HUNGRY HUMVEE #HUNGRYHUMVEE Support the long term and short term residents of the Bergen County Animal Shelter.
Free activities for children and refreshments. To learn more, like us on Facebook, Twitter and Instagram @RutherfordPDNJ
For more information contact Sergeant J. Zeigler at 201-460-3054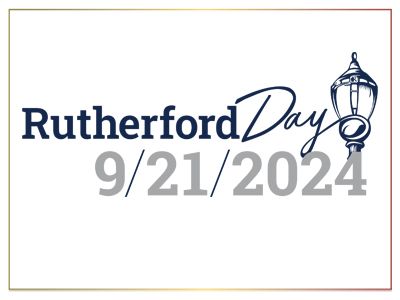 2nd Annual Rutherford Day - Saturday, September 24th
Rutherford will host its 2nd Annual Rutherford Day on Saturday, September 24th from 12-6 pm at Memorial Field
The Borough is planning on having live music, a beer garden, kids' activities, food trucks and ample space for Rutherford community groups to showcase all they do.
We are currently in the planning stages of this event. If you're a member of a community group that would like to participate in Rutherford Day, please fill out this survey by August 1st to guarantee your space.