Upcoming Events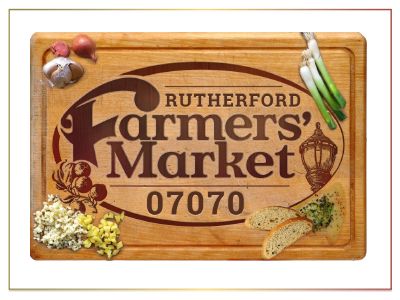 2022 Farmers' Market at the Williams Center Plaza
WILLIAMS CENTER PLAZA
Wednesdays 11:00 am - 4:00 pm
July 6th - 26th
Saturdays 8:00 am - 2:00 pm
July 9th - October 29th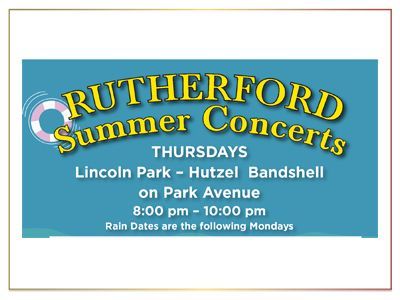 Summer Concert Series in Lincoln Park: Thursdays 8-10pm
JUNE 30TH THE UNBROTHERS
JULY 7TH RUTHERFORD COMMUNITY BAND
JULY 14TH KIMON & THE PROPHETS
JULY 21ST STRING THEORY & BIG HOUSE
JULY 28TH ONE HIT WONDERERS
AUG 4TH ANDRES NIES BAND
AUG 11TH ELVIS & ELTON TRIBUTE
AUG 18TH MUSHMOUTH
Rain Dates will be held on the following Monday, with the exception of the June 30th concert whose rain date is July 5th.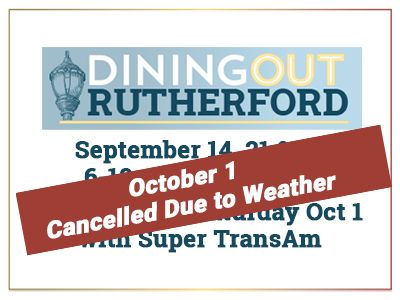 Dining Out Rutherford - September
The popular Park Ave street closure return September 14th, 21st and 28th with a Grand Finale with Super TransAm and Rutherford's own James McGill Saturday, October 1st!
6-10pm
Road closures begin 5pm.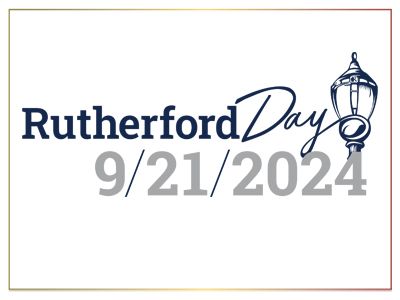 2nd Annual Rutherford Day - Saturday, September 24th
Rutherford will host its 2nd Annual Rutherford Day on Saturday, September 24th from 12-6 pm at Memorial Field
• Cornhole Tournament - Hosted by the Rutherford Education Foundation
• Touch-A-Truck
• Food Trucks
• Beer Garden
• Many Community Groups with Kids' Activities
• Live Music by Kurty & Marty, Super TransAm with Rutherford's own James McGill & more!