Upcoming Events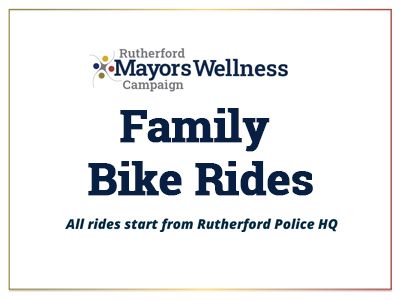 2023 Mayors Wellness Family Bike Rides
2023 Family Bike Rides - All rides start from Rutherford Police HQ
Monday May 15 6:30pm
Tuesday June 13 6:30pm
Monday July 31 6:30pm
Monday Aug 21 6:30pm
Monday Sept 18 6:00pm
Join us for family friendly Bicycle rides around town as part of the Mayor's Wellness Campaign. Each ride will be a short (app. 2 mile) loop beginning and ending at the same location.
Attendees should wear their Bike helmets. Weather related changes to dates or locations will be announced through the Borough website.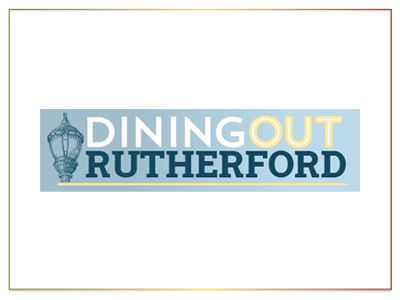 Dining Out Rutherford - Wednesdays in June, 6:00pm-10:00pm
With live music by the Rutherford Rocks Youth Arts Ensembles!
Park Avenue from the Library to Ames Ave will be closed to vehicular traffic so patrons can enjoy ample outdoor distancing.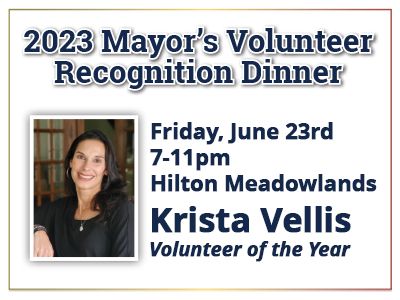 2023 Mayor's Volunteer Recognition Dinner - Friday, June 23rd, 7:00pm-11:00pm
Hilton Meadowlands
$40 per person includes Dinner Buffet, Beer & Wine and Music by Kurt & Marty
Mayor Nunziato is thrilled to honor Krista Vellis as the 2023 Volunteer of the Year. Krista is a life long Rutherford resident and RHS grad who has chosen to volunteer her free time with a variety of Rutheford organizations.
Tickets can be purchased via RecDesk here through June 13th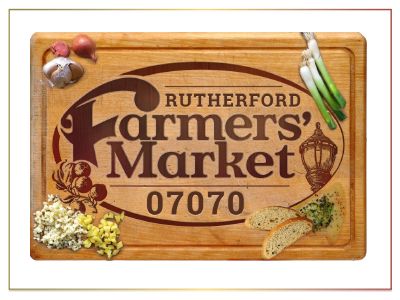 Farmers Market - Wednesdays & Saturdays July 5th - October 28th
WILLIAMS CENTER PLAZA
Wednesdays 11:00 am - 4:00 pm
July 5th - 25th
Saturdays 8:00 am - 2:00 pm
July 8th - October 28th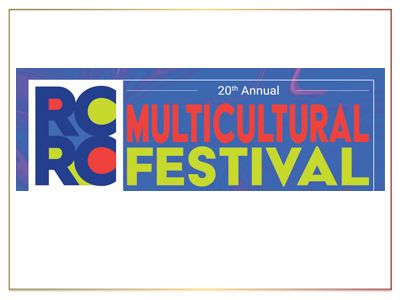 19th Annual Multicultural Festival - Friday Sept. 8th & Saturday Sept. 9th
Presented by the Rutherford Civil Rights Commission
Lincoln Park
The Rutherford Civil Rights Commission is proud to welcome you to the 19th annual Rutherford Multicultural Festival — Rutherford's fun, free, family-friendly celebration of diversity — taking place this year on Sept 8 and 9.
Save the date and join us for a weekend of live music, dancing, art, spoken word, food and vendors from around the world!
If you would like to join us as an official festival sponsor, vendor or exhibitor, please get in touch: CivilRightsCommission@rutherfordboronj.com. No contribution is too small and all are welcome!